Felix Natalis – Happy Birthday!
Felix Natalis
Make your birthday, or someone else's birthday, extra magical with one of our Felix Natalis specials. We provide the stay of your dreams by decorating the room extra nicely, providing delicious cakes, and of course, a personal congratulation. Do you want it to be even more festive? Choose our Felix Natalis Deluxe special and we will put a cold bottle of bubbly in the room.
Do you want to add our 'To the Moon & Back' special to your stay at The Nox, or do you want to surprise someone who will be staying the night here? Please send us an email, and we will take care of the rest!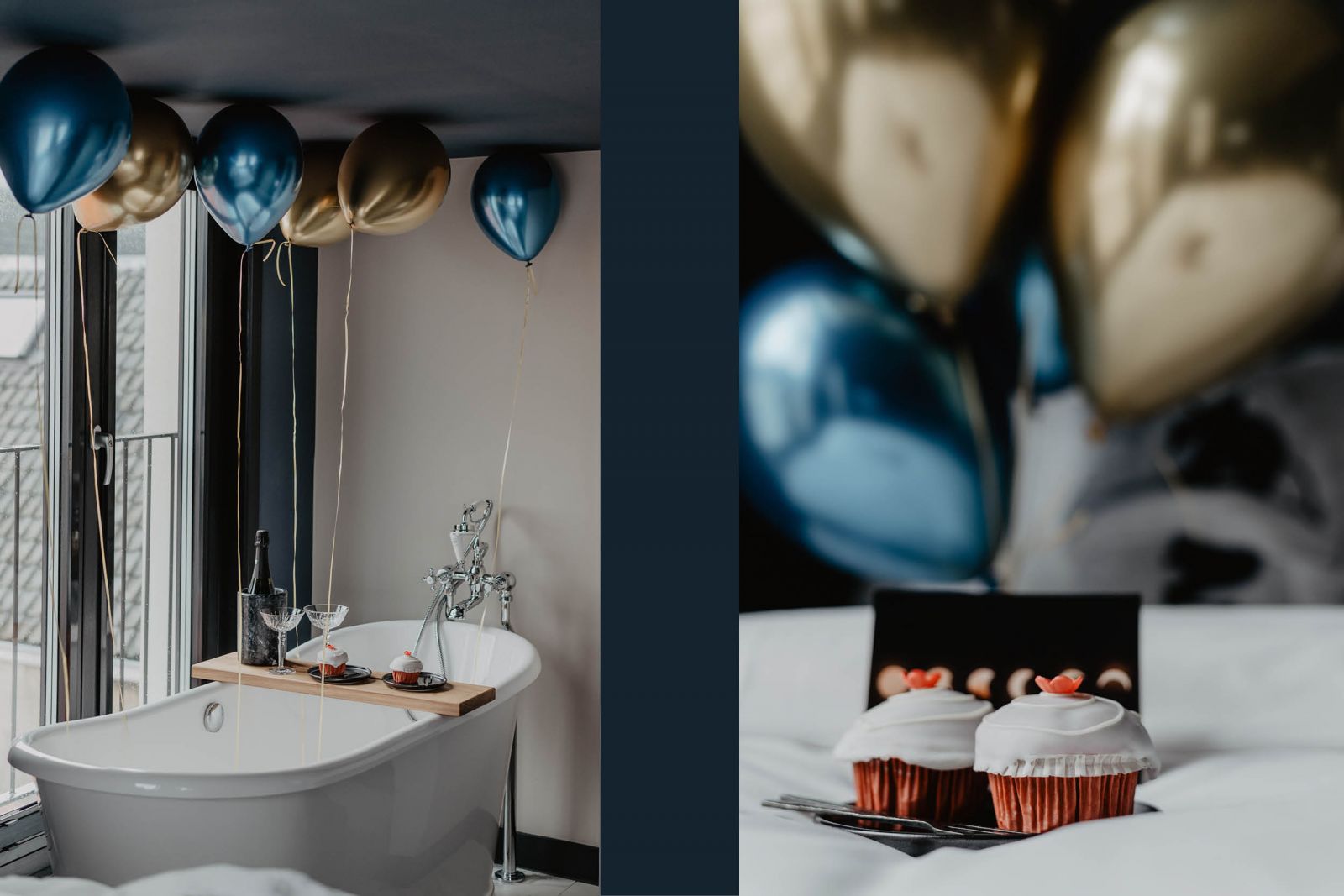 Felix Natalis includes (€25):
Festive helium balloons in the room
Delicious cakes
Birthday card (with your personal message on it)  
Felix Natalis Deluxe includes (€65):
Festive helium balloons in the room
Delicious cakes
Birthday card (with your personal message on it) 
Bottle of bubbly
* More information about the cancellation policy of our specials can be found on our frequently asked questions page
From
25-65